Structured Wiring | Intercom | Centr

a

l V

a

cuum
Structured Wiring | Intercom | Centr

a

l V

a

cuum
Wh

a

t is Structured Wiring?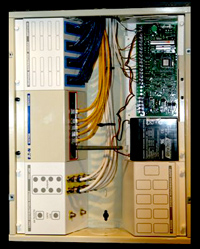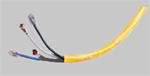 Structured wiring is a whole-house wiring system for communications, entertainment, security and automation that integrates with the systems already in the home, anticipates technological advances and lays the groundwork for future home technology and smart home enhancements.

It was developed as a means to centralize and organize the miles of wiring and systems required to distribute multi-room audio/video, telephones, networking, security and automation.
A

dv

a

nt

a

ges of Structured Wiring
Advanced technology
Your home is equipped with the most up-to-date technology. With a structured wiring system in place, you can easily add home automation technology, allowing you to control appliances and equipment from anywhere in your home and/or remotely via the Internet.
Comfort, Security and Convenience
Imagine being able to view your sleeping child in their crib from your computer at work. Imagine watching your children playing while you work in the kitchen.
Components of

a

Structured Wiring System

The Structured Wiring Panel
The Structured Wiring Panel is usually located in a closet in your home. All the services to your home, such as cable TV, DSL, phone, cable modem, security, etc., are terminated at this panel. Then, from this panel, signals are distributed to the various systems throughout your home.
Cabling Options
Available today are high-performance cables to transfer these signals. These are the Cat5e, Cat6 and RG6 cables that can deliver the performance you need today and in the future. Cable runs are installed from the panel to each location in the house where the signal is to be distributed.
Multimedia Outlets
Multimedia outlets, or wall plates, are the room's source for all signals sent from your structured wiring panel. They are convenient plug-and-play connections to access the signals sent through your high-performance cables. Outlets can include connections for networking, phone, cable tv, audio, etc.
Intercom System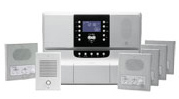 Intercom systems offer the convenience of monitoring and/or communicating from virtually anywhere in and outside your home. Monitor your baby sleeping, or answer the front door without leaving your kitchen. Listen in on your children playing. Call everyone for dinner, without shouting. Monitor your teenagers in the bonus room. It is possible to do all these and more. Sound Profiles offers several options for intercom systems.

Enjoy the benefits of a central vacuum system ... .a quieter, healthier home and increased home value. No more dreading dragging out the heavy vacuum and wrestling it up and down the stairs and in and out of rooms and hallways. Several outlets are installed on each level of your home. Simply plug in your hose and begin to vacuum. You can even sweep the contents of your kitchen floor into the power dust pan concealed under your cabinets. The power unit exhausts outside the living area in your home, so no more recirculating dust and indoor pollution. The vacuum suction is up to three times stronger than the average stand-alone vacuum today, so you remove more dust, debris and pollutants from your home.