A

bout Us
Sound Profiles is comprised of an experienced team of professionals who specialize in the custom design and installation of low-voltage systems. Our team of experts works closely with families, businesses and builders to design fully integrated projects that meet their personal desires and dreams. Together, we have more than 30 years of industry experience, setting a standard of excellence in custom installation, innovation and customer satisfaction.
Our unprecedented level of expertise in high-performance audio, video, home theatre, lighting control and security makes us the right choice to build your dream system.
We serve the surrounding triangle area and east to the coast of North Carolina. We will occasionally travel to areas outside our usual territory for specialized custom projects or to meet a builder's specific request. Sound Profiles makes it a priority to keep up with the latest in the ever-changing market of new technology and to bring you the most up-to-date in system design.
Surp

a

ssing St

a

nd

a

rds – Dedic

a

tion to Excellence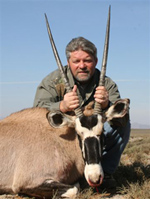 Sound Profiles is owned by Mike Cummings, a native of Raleigh, North Carolina. He began is career working for Gray, Inc., in Raleigh, in 1987. From there, Mike was one of the founding partners of Security Solutions, Inc., also in Raleigh. In 1990, he helped to open the ADI branch in Raleigh as Branch Manager. From there, Mike was promoted to ADI Sales Manager for the western U.S. territories in 1995. He moved back to Raleigh in 1998 to be closer to family, continuing his career with ADI.
In 2000, Mike opened Sound Profiles, fulfilling his lifelong desire to own his own company. He has more than 22 years of industry experience in sales, design and installation. He and his wife, Angela, have seven children and one grandchild. Mike has a passion for the outdoors and is happiest when he is fishing or hunting with his children.